Frequently Asked Questions About Head Lice
Head Lice Treatment Pricing
Call for treatment pricing $10.00 Head Checks*
*Per Person* Call Today!
Cash
Credit
Hours of Operation
By Appointment Only!
No Walk-ins.
Please Call to Schedule an Appointment
Location
Jamie's Lice Angels, Head Lice Treatment Center is located at the southeast corner of Van Dyke and 16 1/2 Mile Road inside of Sterling Place Plaza in Sterling Heights, MI.
37836 Van Dyke Ave
Sterling Heights, MI 48312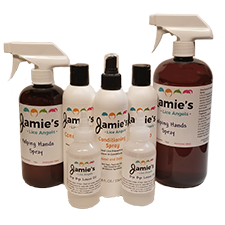 At-Home Treatment Kits Available
At Jamie's Lice Angels, our treatments are guaranteed. Our product is 100% effective against Super Lice. Our product is safe for the entire family. We have a 100% success rate! We give each family instruction on how to eradicate lice from the home and how to prevent from contracting lice in the future. Each individual treated is given a follow-up appointment. Our Specialist are highly trained, compassionate and have a great eye for detail. Our environment is clean, comfortable and family orientated. We are Doctor recommended and family approved.
Service Areas
STERLING HEIGHTS, BLOOMFIELD HILLS, CLAWSON, CLINTON TOWNSHIP, WATERFORD, UTICA, ROMEO, NEW BALTIMORE, NEW HAVEN, FRASER, GROSSE POINTE, HARPER WOODS, BERKLEY, LAKE ORION, MACOMB, MADISON HEIGHTS, MOUNT CLEMENS, OAKLAND, PONTIAC, ROCHESTER, ROSEVILLE, ROYAL OAK, SAINT CLAIR SHORES, PORT HURON.