How To Get Rid of Head Lice?
The most effective way to get rid of lice is to manually remove them and the nits (lice eggs) from the environment they live in. The most effective way is to comb out all the eggs and bugs. Also using the proper solution to suffocate any bugs that may have ran from the comb while combing out.
Learn More
What is Head Lice?
Head Lice are bugs that live on human heads and feed off of human blood.
What Does Head Lice Look Like?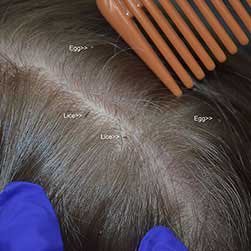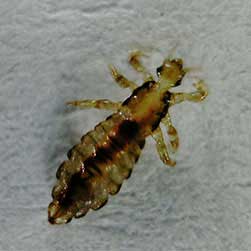 Video's of What Head Lice Look Like
How To Kill Head Lice At Home?
To kill lice at home is pretty straight forward. You need to get any loose hairs that my have a viable nit up from the surface also making sure to eliminate any bug that may be on the surface as well. When you come to Jamie's Lice Angels, our Specialist make sure each family leaves with instructions on "How to Delouse Your House."
Does Lice Shampoo Kill Nits?
Lice have built up a resistance to over the counter lice shampoos. They vary between a 25 - 40 % success rate on ridding lice from the hair. Jamie's Lice Angles offer and treatment the is 100% effective against the Super Lice.
Are There Home Remedies to Get Rid of Head Lice?
While you may find plenty of "home remedies" for treating head lice at home we have found that many do not work. Many families have tried, mayo or olive oil. Both of these oils contain air pockets and the bugs can either go to the air pockets to survive or will hold their breath and survive the home remedy treatment.
What Kills Head Lice?
Pesticides were designed to kill lice by attacking the nervous system of the bug. Over time the lice have built up a resistance to these pesticides and therefore are no longer as effective as they were in the past. Even if the product worked as designed, people are required to repeat this process 7 to 10 days later to kill newly hatched eggs. The pesticide treatment does not kill the eggs and that is why you must retreat again to hopefully get what was missed.